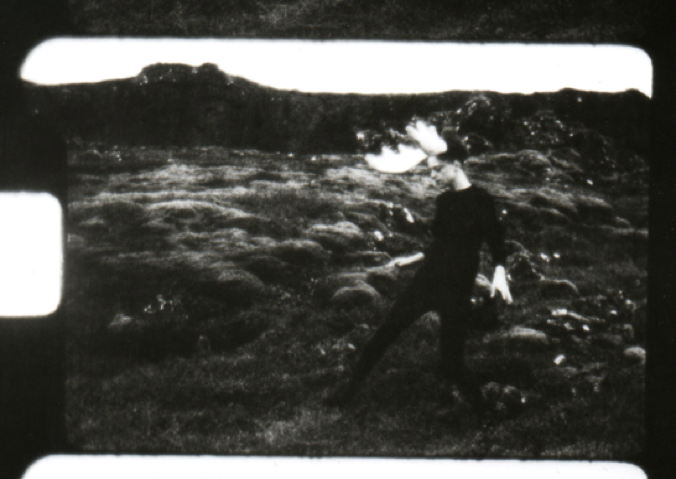 the spell of matter
solo exhibition andriesse eyck gallery
february 18 - april 1, 2017 [april 15]
leliegracht 47, amsterdam
www.andriesse-eyck.com
Clouds that topple, water that is uplifted, a falling stone, an animal that dances unobserved – these are the ingredients of a fragile, potent universe for which, with wayward abandon, Nicoline Timmer attempts to find a form in her work. She infuses magic with a certain rigour, poetry with tangible actions, and embraces ways of seeing, moving, thinking that are often fundamentally at odds with our familiar view of the world. The specific logic that, for instance, resides in ancient Egyptian wall paintings, or the robustly physically-charged abstraction in non-western visual language. Her works are part of the opera 'Once upon a particular occasion', on which she has been working since 2013. For Timmer, the opera is not a traditional theatre piece bounded by space and time, but rather a poetical-conceptual space in which her work takes place.
'I see it as a kind of house in which my work lives. I am interested in aspects of classic opera, although I don't have a particular fondness for opera music. Opera often contains odd, jarring elements – while singing, you tell a friend your secrets. It is an extremely unrealistic medium, but nonetheless contains all the ingredients I need myself: words, sound and image.'
The work in her first solo arises from her recent travels. To Greenland to eat seal, to Egypt to meet a man far too large to enter his own dwelling. To Paris to learn ballet, and to South Africa where she curled up in the pebbles in front of the house where she was then living, to see the missing matter in the Sculptor's Studio. (L'Atelier du sculpteur is a sign of the zodiac that is only visible in the southern hemisphere; it borders on Cetus, the water monster.)
In Cambridge, she finds the handwritten manuscript of Ludwig Wittgenstein's 'Lecture on Ethics' of 1929, full of deletions and hesitant thoughts. It is precisely that hesitation, that faltering knowledge, that matters to her. In Egypt, she visits the old temple complex in Karnak. There, in a corner of the vast, majestic site, she sees a modest stone sculpture of a human figure. One of his legs is missing and has been replaced by a sturdy triangular shape. The triangle makes no pretence to resemble a leg, and yet works perfectly: the shape prevents an entire entity from overbalancing and falling.
image * Nicoline Timmer, TURNS. LOOKING AND MOVING, OUT OF AND INTO THE PICTURE #1, 2017